Global healthcare has been severely impacted by the COVID-19 pandemic. The Consortium plans to introduce PyXy, a computerized auscultation device allowing anyone to perform auscultation at a high level of accuracy not normally accessible to the medical staff. The PyXy, AI driven multiparametric system has already demonstrated 90% sensitivity for pneumonia. The goal of the Horizon 2020-funded PyXy.ai project is to use the existing AI algorithm to detect and monitor COVID-19 and bring PyXy to production readiness within 22 months.
Expert-level COVID-19 diagnostic solutions for everyone
PyXy provides expert-level lung and heart check-up including
auscultation of normal sounds and chest infrasound
heart rate
blood oxygen saturation level
body temperature
respiratory rate
All of those are analyzed by artificial intelligence (AI) for accurate diagnostic data allowing the accurate detection of exacerbation of respiratory diseases.
PyXy explained in two minutes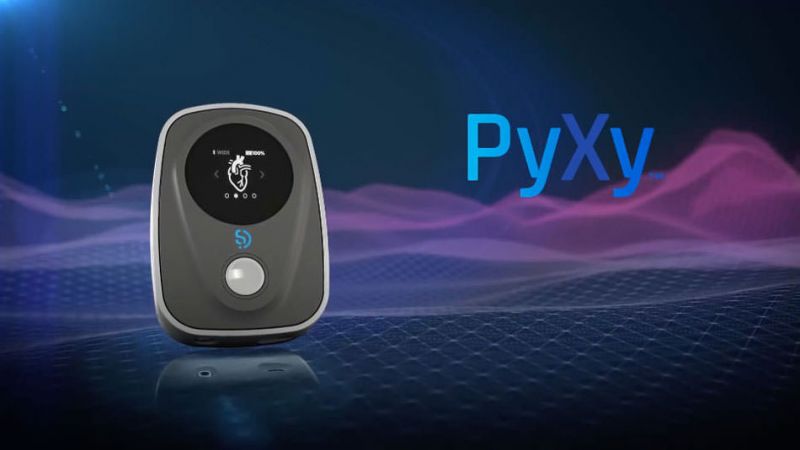 Why PyXy is a powerful tool to manage the pandemic
According to articles published in highly respected journals such as "The Lancet" (395,507-513, 2020), it appears that 83% of COVID-19 patients suffer from fever, 82% from cough, 31% from breathing difficulties, and only 9% from mucus and 8% from sore throat. Therefore, there is great importance to quantify and detect the development of lung disease, which causes difficulty in breathing and coughing, without any signs of mucus and sore throat.
Technology which can monitor low frequencies can better monitor respiratory effort and detect the development of lung disease. Such technology can be used both to continuously monitor patients and to optimize treatment. I have no doubt that there is a powerful tool here that can be very helpful in managing the pandemic.
Prof. Amir Landsberg, MD, PhD
Faculty of Biomedical Engineering – Technion, Israel